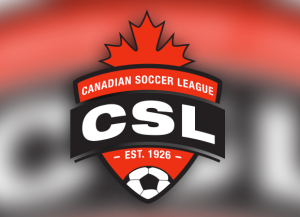 Toronto Atomic FC and SC Waterloo played to a 1-1 tie at Centennial Stadium in Etobicoke, one game in the Canadian Soccer League Saturday night.
Forward Ihor Melnyk put  Toronto Atomic ahead at the 30 minute mark, his drive beat Waterloo goalkeeper Imad Hakura inside the box for a 1-0 lead at the break.
Waterloo tied the game 1-1 on a goal from Adis Hasecic who broke into the Atomic goal on a breakaway and found the net past the home goalkeeper Vasyl Shpuk, the goal coming at the 53 minute mark.
Toronto Atomic now have a 3-2-2 WLT record for 11 points, while SC Waterloo maintained the best defensive record in the CSL First Division, just four goals conceded in their 4-1-1 record for 13 points.
There were two games in the CSL Second Division Saturday, Toronto Atomic B won 5-1 at home against Toronto Croatia B, while Serbian White Eagles B played to a scoreless tie with York Region Shooters B.