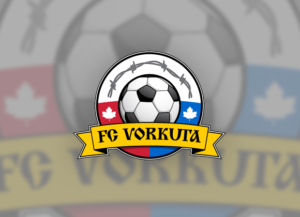 FC Vorkuta defeated Royal Toronto FC 2-0 and a Milton SC vs Scarborough SC encounter ended in a 5-5 tie in the CSL First Division Wednesday night. In one other game, Ukraine United FC B secured the CSL Second Division title with a 6-0 result over SC Waterloo B.
Royal Toronto FC were reduced to 10 men near the end of a well-played first half against FC Vorkuta at the OSA Soccer Centre when Dario Brezak was shown a red card by referee Joshua Jaramilo on receiving a second caution. It was 0-0 at half time.
Vorkuta opened the scoring at 61 minutes on a goal by Sergii Ivliev and Yaroslav Svorak made it 2-0 seven minutes later.
FC Vorkuta remains in third position following Wednesday's victory but the result tightens the standings for the top three teams. FC Vorkuta has an improved 8-1-2 record for 26 points, that's one point behind York Region Shooters with 27 points. Serbian White Eagles lead the First Division with 28 points.
It was a see-saw struggle in the 5-5 draw between Milton SC and Scarborough SC at the Milton Community Park, with William Mokake and Scott Damion Tristan each scoring twice for the home side, while Adnan Smajic struck the fifth.
Scarborough's goals were scored by Adrian Todorovic and Krum Bigishkov, each scoring twice, and one goal was added by Zdravko Karadachki .
In the CSL Second Division Wednesday night, FC Ukraine United B defeated SC Waterloo 6-0 at Woodside Park to give FC Ukraine United the Second Division league title.
With two regular season games remaining, the FC Ukraine United reserve team is still unbeaten and has dropped just two points during the current campaign for an impressive 11-0-1 WLT record for 34 points – that's a nine-point lead over Burlington SC B in second place in the table with 25 points and 10 points clear of  FC Vorkuta reserves with 24 points.
FC Ukraine United B will go into the CSL Second Division playoffs with home advantage in the ply-offs having a by in the quarter-finals in September, since London City B withdrew from the CSL.