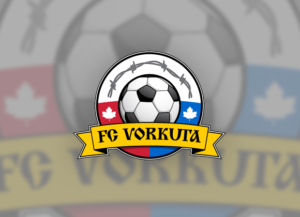 FC Vorkuta secured the CSL First Division title with a 7-0 win over Milton SC on Wednesday, then completed its regular season with a 3-2 loss to Serbian White Eagles on Saturday.  in one other game played in the CSL's top division in a light schedule over the holiday weekend, Scarborough SC defeated Milton SC 7-0 to give the east end Toronto team its fifth win of the season.
Serbian White Eagles, which led the First Division standings most of the season, finished in the runner-up position with the 3-2 victory over Vorkuta, a result that was in doubt until  Serbian Eagles came from a 2-1 deficit to strike twice in the late stages of the game played at Esther Shiner Stadium.
Only two points separated the top three. Vorkuta finished on top with 32 points, Serbian White Eagles with 31 and York Region Shooters ended the season in third position in the standings with 30 points.
Vorkuta FC wins the First Division title in its inaugural season in professional soccer.  Formed in Toronto in 2008 and playing senior amateur soccer until joining the CSL this season, the club derived its name from a Russian town situated just north of the Arctic Circle The Toronto area group adopted the name dedicated to that community and also to represent the Russian speaking community in Canada.
Aleksander Stojiljkovic, who scored a hat-trick for Scarborough SC in the 3-3 tie with Royal Toronto FC on August 27, struck with four goals in the 7-0 defeat of Milton SC at Birchmount Stadium Saturday. Krum Bigishkov scored twice and Marc Yankovic once in the one-sided affair.
There were no games in the CSL Second Division over the weekend – games will resume the weekend September 8 to be followed later in September by the playoffs, leading to the CSL Championship in both divisions.