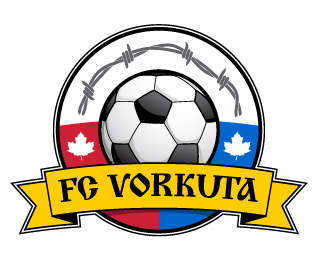 Expansion team FC Vorkuta surprised Milton SC by a 7-0 score at Esther Shiner Stadium Saturday, one of three games played in the opening weekend of a five-month long Canadian Soccer League First Division season.
On Friday night at Centennial Stadium in Etobicoke, Serbian White Eagles were held to a 1-1 tie at home by SC Waterloo, and on Saturday SC Scarborough were held to a scoreless tie at home by York Region Shooters, a game played at Birchmount Stadium.
A fourth game scheduled in the CSL First Division for the opening weekend, Royal Toronto FC vs Brantford Galaxy, was postponed on Sunday due to ground conditions at Varsity Stadium. The game will be played Monday night at 8 pm.
Vorkuta midfielder and captain Oleh Kerchu struck twice in his team's dominance, opening the scoring after nine minutes, and scoring the seventh goal at 89 minutes. Defender Danylo Lazar found the Milton net at 16 minutes, midfielder Oleh Shutov scored twice, at 36 and 39 minutes, and it was 4-0 at the break.
Defender Vadym Gostiev made it 5-0 at 52 minutes and midfielder Yaroslav Svorak scored at 82 minutes before Kerchu's goal to end the scoring seven minutes later.
There were four games to open the CSL Second Division season over the weekend. SC Waterloo B defeated Royals Toronto FC B 6-1, Brantford Galaxy B won 4-1 over London City B, FC Ukraine United B opened its season with a 3-1 defeat of FC Vorkuta B and Burlington SC B sored a 4-0 victory over Serbian White Eagles B to close the CSL opening weekend on Sunday night.