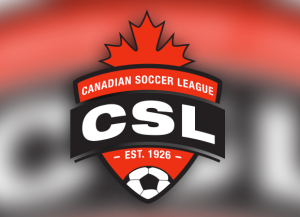 York Region Shooters moved into third position in the league standings following a 2-1 victory over Burlington SC, while London City also secured three points with a 1-0 win over Brantford Galaxy, two games in the CSL First Division Sunday.
Richard Edwards opened the scoring for York Region Shooters at 13 minutes from a well-taken free kick from 35 yards that beat Burlington goalkeeper Andrew Stringer and it was 1-0 at half-time and Edwards' second goal of the season.
Steven Craig tied the game 1-1 with a goal for Burlington at 75 minutes, finding the net from a free kick taken just outside the penalty box.
Forward Adrian Pena struck the winner from the penalty spot at 86 minutes after referee Goran Babic pointed to the spot for a hand ball infringement by a Burlington defender, a 2-1 lead which held until the final whistle. It was Pena's sixth goal of the season.
York Region Shooters, the current CSL champions, move into third position for the win, they now have a 10-7-1 record for 31 points, while Burlington have a 6-10-3 record for 21 points in tenth position in the standings.
Serbian White Eagles and Toronto Croatia, in first and second position in the standings, both have clinched playoff positions.
Following a scoreless first half at the Hellenic Centre, London City went ahead at 69 minutes on a goal by Igor Kmar who found the net past Brantford goalkeeper Luka Besenic, and the 1-0 score remained to the final whistle.
London improve to a 8-9-2 record for 26 points to move into sixth position in the standings, while Brantford Galaxy have a 7-10-2 record for 23 points in eighth position.
There was one First Division match postponed Sunday, the Brampton City Utd vs SC Waterloo encounter cancelled due to a waterlogged surface at Victoria Park in Brampton.
There were three Second Division games scheduled for Sunday, with the Toronto Croatia B vs Niagara United B clash ending in a 3-3 draw, and in the late game York Region Shooters B defeated Burlington SC B, 4-0. The third game, Brampton City Utd B vs SC Waterloo B was postponed due to wet ground conditions.