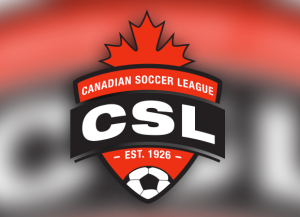 FC Vorkuta and Serbian White Eagles scored narrow victories over the weekend to remain unbeaten at the top of the CSL First Division, while York Region Shooters kept pace with a 3-0 defeat of Royal Toronto FC and Brantford Galaxy defeated SC Waterloo 4-0.
A goal by forward Sergii Lvliev at 13 minutes was all that was needed for Vorkuta to come away with an away victory and three points in the game against Scarborough SC Saturday. The former FC Ukraine United striker lifted the ball from 40 yards over the advancing Milos Djurkovic in the Scarborough goal and the 1-0 lead held until the final whistle.
Vorkuta was reduced to 10 men at the 85 minute mark when Oleksandr Volchkov  was ejected after being shown a second yellow card.
Serbian White Eagles held a two-goal lead at 14 minutes of the first half in the game with Milton at Milton Community Park Sunday, both scored by forward Vukasin Lukic. Milton's Leandro Aguilar reduced the lead to 2-1 at 21 minutes and Lucky Maghori tied the game for the home side, scoring on the counter attack at the 26 minute mark.
Djordje Jocic put Serbian White Eagles into a 3-2 lead at 30 minutes and Miroslav Jovanovic made it 4-2 for the visitors just before the interval. Maghori struck a second goal for Milton at 51 minutes for a 4-3 score, the result at the final whistle.
Theofanis Sotiris scored twice for York Region Shooters in the Vaughan team's 3-0 victory over Royal Toronto, also on Sunday, finding the net just before halftime for a 1-0 lead at the break. The second goal by Sotiris came at 50 minutes before Abdulumumini made it 3-0 at the 80 minute mark.
The visiting Brantford Galaxy were in control most of the game against SC Waterloo at RIM Park in Waterloo Sunday, goals coming from Maksim Boksic, Nemaja Simeunovic, Stefan Vukovic and Bojan Samardzija.
There was one CSL Second Division game played over the weekend, a 2-1 victory for Burlington SC B over London City B Friday night.