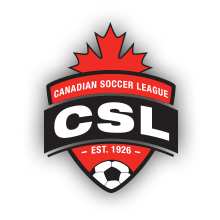 York Region Shooters are on top of the First Division with a 2-0 defeat of SC Waterloo at RIM Park, Waterloo,  FC Vorkuta defeated Royal Toronto 5-1 at Esther Shiner Stadium, Serbian White Eagles also scored a decisive away win, a 6-1 result over Brantford Galaxy at the Kiwanis Field in Brantford,  to wrap-up games played in the Canadian Soccer League over the weekend.
Vorkuta, Serbian White Eagles and York Region Shooters are the only unbeaten First Division teams, while the Shooters are the only team yet to concede a goal since the season kickoff May 26.
York Region scored a goal in each half by forwards Kevin Bryan and Darren Chambers.
There was one other game scheduled in the CSL First Division over the weekend, the Milton SC vs. Scarborough SC encounter was called off at the Milton Community Park after several Scarborough players were held up due to an incident in traffic en route the game. The game will be rescheduled.
There were two high scoring games in the CSL Second Division when Burlington SC B dominated Royal Toronto FC 9-0 and FC Ukraine B demolished Serbian White Eagles B, 12-0. Amardo Oakley struck four of the nine goals for Burlington.
Two additional games in the CSL Second Division, SC Waterloo B vs Brantford Galaxy B scheduled for Saturday and Vorkuta B vs London City B to be played Sunday, were both postponed.